Earn a 10% Commission for Each Sale You Refer
Our Affiliates are Making Hundreds of Dollars Referring Our Store
When you sign up as an affiliate, we'll give you a special link to our website that you can share on your website, blog, Facebook and Twitter. You'll earn money for every customer who makes a purchase from your link up to 60 days after clicking one of your affiliate links.
We will provide you with all the Christian-friendly marketing and copy to promote our store. You will also be given access to a dashboard to help you keep track of everyone you send our way. You will be able to see all clicks, sales, and the amount you have earned from promoting our website.
Join Now
How It Works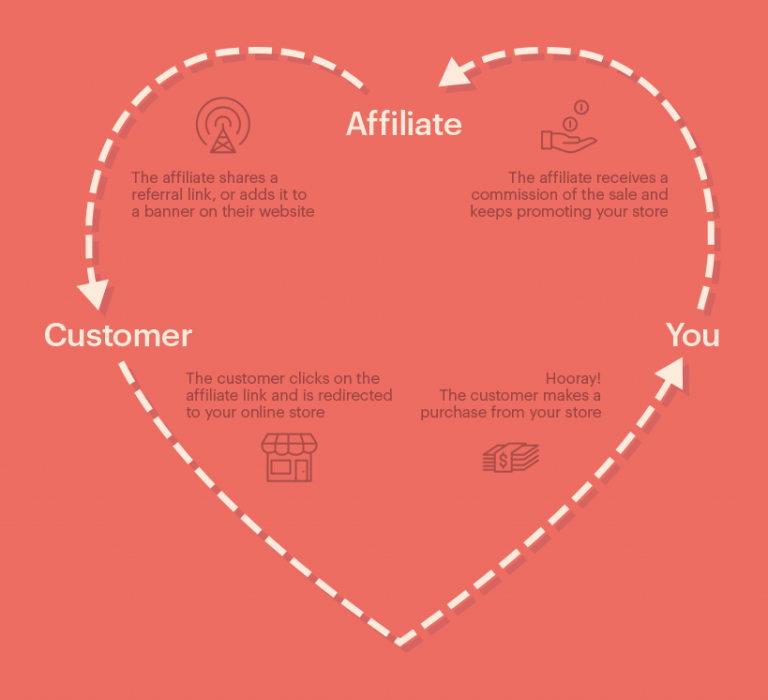 Frequently Asked Questions
How do I get started?
Click here to join our affiliate program. When you join the program, we provide you with all the materials you need to promote our website. All the hard work has been done, all you need to do is tell your friends and market to your audience.
Where can I advertise your products and services?
You can promote our company on your blog, website, or, you can also send an email with a link to your subscriber's list. We will provide you with banners and links. We can also issue a unique offer code of your choice to be given out on podcasts, so you get credit for sales there too. Offer codes usually have a 10% off sale attached to them ensuring your listeners will use your code.
Do you have reports of my activity?
Yes, we have detailed reports that will help you make the right decisions to help you earn more. Our reports include click reports, sales reports, traffic comparison reports, orders per click reports, and many more reports.
How often do you pay?
We pay commissions on the first of the month.
What are the forms of payment?
We pay you via PayPal. You must have a PayPal account for us to pay you. Create a free PayPal account now.
What if a visitor from my site makes a purchase a few days later?
When a visitor from your website clicks one of our ads, you will earn a commission on any purchases they make for 60 days after clicking the ad.